President's Message: A Decade of Progress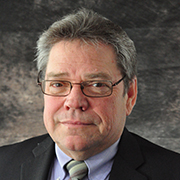 When the Woodwork Career Alliance was formed 10 years ago, we had one primary focus – develop a set of industry relevant Skill Standards. After three years, thousands of hours, and countless meetings, over 50 individuals contributed to the first ever set of Skill Standards for the Wood Manufacturing industry. In 2011, we released our first set of standards – 150 operations for over 50 machines. Since then that list has grown to over 75 machines and 240 operations.
While we continue to develop standards to meet the needs identified by industry members, our focus shifted in 2011 to include developing and implementing a credentialing system to recognize our workforce and develop the future talent for our industry. The system has grown and evolved in the ensuing years. In 2014 we celebrated our 1,000th Passport holder. We now have over 1,300 Passport Holders, plus 205 Skill Evaluators in 28 states and two provinces in Canada, including over 160 secondary and postsecondary schools. The departments of education in four states have adopted WCA credentials for their state standards.
All along, we've known that the key to the success of the WCA initiative would be developing and sharing the educational resources for our EDUcation™ and INDustry™ members to train and improve our workforce. I am excited to announce that in 2017, we will be releasing our first series of WCA training materials, including Learning Plans, videos, and other educational resources for our members.
As we move into our second decade, the WCA is positioned to make a huge impact on our workforce. By working together, we've proven that we can achieve great things. I welcome and encourage your support and participation to help us advance the WCA's cause in the upcoming decade.
Scott Nelson, President
Woodwork Career Alliance
https://woodworkcareer.org/wp-content/uploads/2017/07/Scott180-1.jpg
180
180
Greg Heuer
https://woodworkcareer.org/wp-content/uploads/2019/01/WCA-Logo-v8-c-edit.png
Greg Heuer
2017-01-24 11:13:11
2017-09-11 09:16:20
President's Message: A Decade of Progress