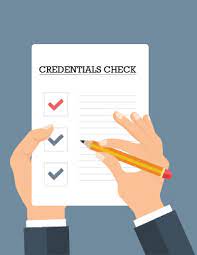 The primary mission of the WCA is to provide students and professional woodworkers, called candidates, with certifications and credentials that reward them for the knowledge and experience they've gained in the course of their time in school or working in the industry. Candidates can continue to work their way up the credentialing ladder over the course of their career.
WCA credentialing is a bit unusual among the trades in that our assessments are mostly observational, with some written testing. This means that a candidate's skills are tested against the WCA Skill Standards by being observed performing tool operations by a WCA Accredited Skill Evaluator (ASE), thus earning Skill Points, which combined with experience hours, leads to a certificate or credential.
The WCA offers 8 different levels of credentials, read on to learn more about how the credentialing process works and the requirements for each of the credential levels…
Credential Requirements
The WCA offers eight levels of Certificates and Credentials that allow candidates to earn recognition for their skills at every stage of their academic and work careers.  The first three; Sawblade Certificate, EDU Core Credential, and EDU Green Credential can only be earned by students in a WCA EDUcation member school and require either no or a smaller number of experience hours. The Green and Blue Credentials are considered the first of the upper tier credentials that require more experience hours in either an EDUcation member school or a work environment. The remaining credentials from Red on up only allow experience hours earned on the job and also require a capstone project.