Potomac Falls, VA —
The Architectural Woodwork Institute Education Foundation (AWIEF) recently received a donation of $2 million from the Quality Certification Corporation with $1 million designated for Randolph Estabrook Educational Scholarships for individuals and $1 million earmarked for grants of accredited secondary and post-secondary architectural woodwork programs.
The donation was made to the AWIEF on the occasion of the retirement of Randolph Estabrook as the long-standing Executive Director of the AWI Quality Certification Corporation.
According to the terms of the donation to AWIEF, each year the Education Foundation will award approximately $50,000 for legacy Randolph Estabrook Scholarships and distribute $100,000 in grants in support of eligible architectural woodwork academic programs. The grant program is an exciting new endeavor for the AWI Education Foundation.
"This generous donation allows AWIEF to reach out to a greater number of education institutions in support of their architectural woodwork programs and also enables the Education Foundation to provide more scholarships to qualified students," says AWIEF President Kent Gilchrist. Presently, AWIEF awards scholarships to eligible students who aspire to careers in the architectural woodwork industry as recommended by faculty of secondary and post-secondary institutions.
Former AWIEF President Robert Stout of RLS Commercial Interiors adds, "We hope to entice schools to apply for grants to strengthen their woodworking programs in order to support a future workforce that meets the needs of the architectural woodwork industry."  Secondary schools in particular are in need of infrastructure, software, equipment, and a myriad of other components to buttress their woodshop programs. Retired Pennsylvania College of Technology Assistant Professor and AWIEF Vice President William Geyer confirmed that "institutions are budget-strapped to enhance their architectural woodwork programs."
Over the next several months, the seven-member AWIEF Board of Directors will meet periodically to identify eligibility criteria and devise an application process for academic grants.
About the AWI Education Foundation
---
The mission of the Architectural Woodwork Institute Education Foundation (AWIEF) is to identify, cultivate and deliver resources that provide opportunities for education and professional development in the architectural woodwork industry.  The AWIEF, which was founded in 2008 with a generous endowment from the Architectural Woodwork Institute, is a 501(c)(3) public charity, a non-profit foundation. 
www.awinet.org/about/education-foundation
https://woodworkcareer.org/wp-content/uploads/2021/07/AWI-Education-Foundation.jpg
98
514
WCA
https://woodworkcareer.org/wp-content/uploads/2019/01/WCA-Logo-v8-c-edit.png
WCA
2021-07-01 09:25:47
2021-07-15 09:30:22
The AWI Education Foundation Receives $2 Million for Architectural Woodwork Scholarships & Institutional Grants
Net proceeds from the special event will help fund credentialing programs offered by the Woodwork Career Alliance to students and professionals.

LAS VEGAS – The AWFS®Fair will host a silent auction with net proceeds benefitting the Woodwork Career Alliance of North America. The WCA is a non-profit organization dedicated to developing and growing a skilled woodworking workforce.
The auction will feature a wide variety of more than 80 bid items including autographed collectibles, fun get-a-ways, framed artwork and jewelry.
The special event is being presented through the collaboration of Expo Auctions of Sugar Hill, GA, and the Association of Woodworking & Furnishing Suppliers® (AWFS®), the organizer of the biennial woodworking fair.
Separate silent auctions will take place on each of the four days of AWFSFair, Tuesday, July 20 through Friday, July 23. Show attendees and exhibitors will be able to view most of the auction items displayed on tables located at booth 3419 in the West Hall of the Las Vegas Convention Center. Auction items will be available for preview and early bidding online beginning July 10.
Expo Auctions' mobile bidding platform allows bidders to participate from anywhere in the world using their smartphones. Individuals who are unable to attend this year's show can bid on items and support a good cause.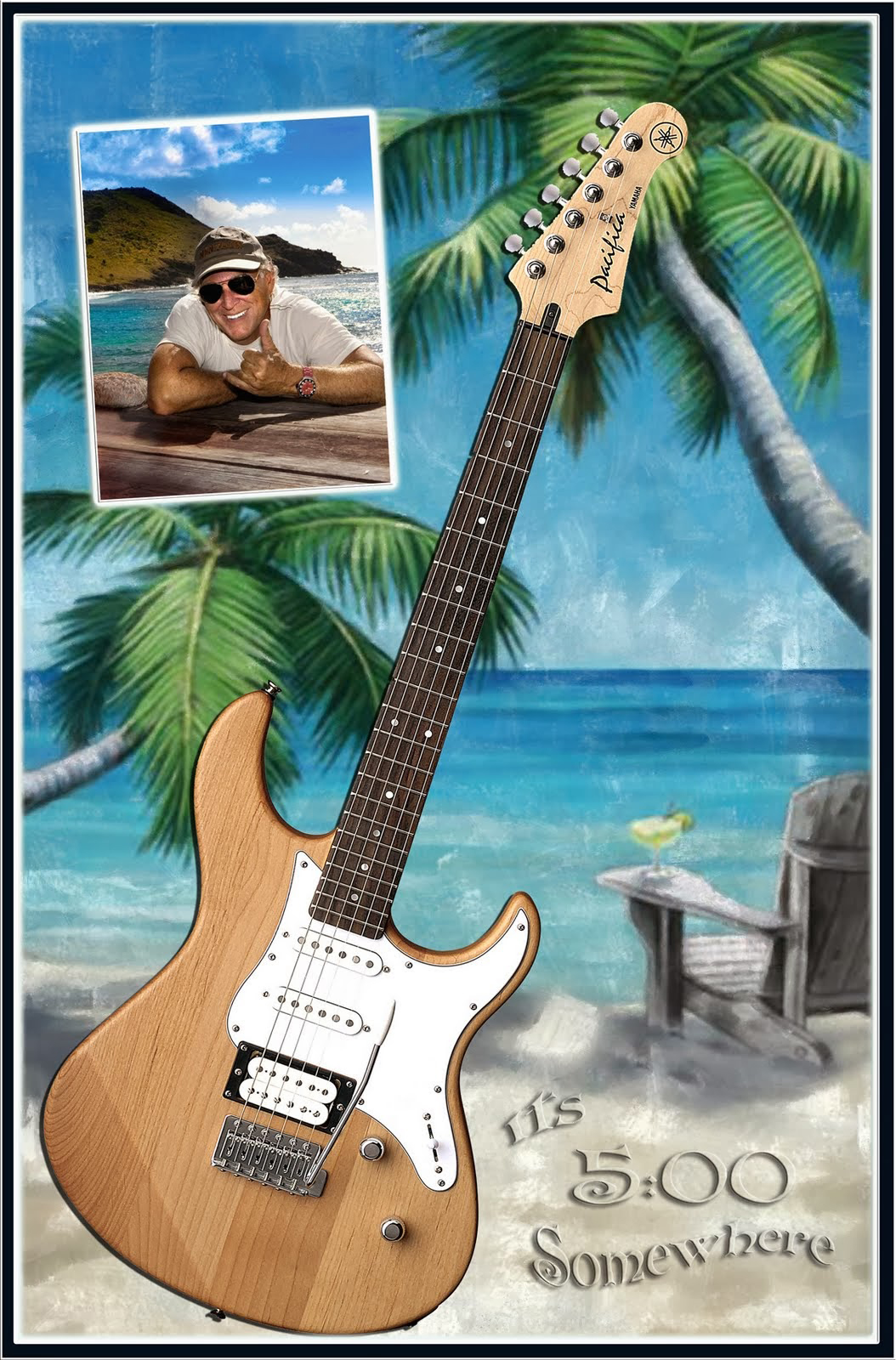 Items that will be on the auction block include:
Jimmy Buffett signed guitar;
7mm white freshwater pearl necklace (85-inch length);
Drive Your Dream Car on a Racetrack with a three-night stay at a 4-Star Las Vegas Strip hotel for two;
Two-night stay in Albuquerque, NM, with Sunrise Hot Air Balloon Ride for two;
Signed sports items by Rocket Ismail, Notre Dame; Calvin Johnson, Georgia-Tech; Amari Cooper, Alabama; Emmitt Smith, Florida; and many more.
Framed collages of Harry Potter book series, Pink Floyd, the Beatles, and more.
As Easy as 1, 2, 3
To participate in the silent auction and review all auction items:
Visit the official auction website bidhere.expobid.co beginning July 10 or text BidHere to 56651.
Register your mobile phone number, email, and name.
Submit your bid on the item or items of your choice.
Bidding opens at 9:00 a.m. and closes at 3:30 p.m. PT on July 20, 21 and 22. Bidding hours are 9:00 a.m. to noon on Friday, July 23.
Text notifications will be sent to bid winners at the close of each day's auction communicating payment options. All winning bids include free shipping within the continental U.S.
"We look forward to AWFSFair attendees and exhibitors engaging with this silent auction to support the Woodwork Career Alliance," said Adria Salvatore, assistant executive director/education. "WCA and the work that it does is critical to our industry and ensuring a strong workforce. The funds from this auction will be used to expand school programs, allow more students and professionals to earn their skill credentials, and provide more resources for teachers to connect with our industry."
"AWFS has been a fantastic supporter of the Woodwork Career Alliance over the years," said Scott Nelson, WCA president. "We deeply appreciate that the WCA has been designated to receive the net proceeds of this fun fundraising program. As a not-for-profit organization, we can use all of the financial support we can get to help us connect with more schools and woodworking companies to develop the next generation of skilled woodworkers."
Learn more about the WCA and its skill standards and credentialing programs at AWFS booth 1979 or visit woodworkcareer.org.
About AWFS®
The full-scale international AWFS® Fair, scheduled for Tuesday-Friday, July 20-23, 2021 in Las Vegas, has become a critical hub for international commerce in the woodworking industry. The AWFS® Fair brings together the entire home and commercial furnishings industry, including manufacturers and distributors of machinery, hardware, plastics, lumber, construction materials, and other suppliers to the furniture, cabinet manufacturers, and custom woodworkers. For more information on the AWFS® Fair, visit AWFSFair.org.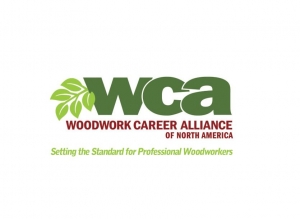 About the Woodwork Career Alliance
The Woodwork Career Alliance of North America was founded in 2007 as a 501(c)(3) non-profit corporation and is governed by a volunteer board of directors. The WCA's mission is to develop and administer a unified set of Skill Standards for the wood products industry. Since 2011, WCA has developed observable and measurable performance standards and assessments for more than 300 woodworking machine operations. In addition, WCA has issued over 3,500 Passport credentials, a portable, personal permanent record documenting each holder's record of woodworking skill achievements. More than 140 high schools and post-secondary schools throughout North America are WCA EDUcation™ members and a growing number of woodworking companies have joined the WCA as MANufacturing™ members. To learn more about the WCA and how to get involved with its programs, including sponsorship opportunities, visit WoodworkCareer.org.
https://woodworkcareer.org/wp-content/uploads/2021/06/AWFS-Fair-2021-Logo-01.jpg
1501
1501
Richard Christianson
https://woodworkcareer.org/wp-content/uploads/2019/01/WCA-Logo-v8-c-edit.png
Richard Christianson
2021-06-25 12:21:18
2021-07-15 10:25:54
AWFS®Fair Auction Supports Woodworking Skills Development
Three woodworking organizations partnered to produce a six-minute video that is airing on public television stations nationwide to create awareness of career opportunities in the wood products industry.
The video, produced by "In Depth with Laurence Fishburne," an award-winning educational television series highlighting the evolution of education, medicine, science, technology, and industry through inspiring stories. It was funded by the Association of Woodworking & Furnishings Suppliers (AWFS), Architectural Woodwork Institute (AWI), and Woodwork Career Alliance of North America (WCA). In addition, a one-minute commercial version of the video (below) was produced. It will air on Fox Business Network and other cable networks.
The program showcases the operations of Hollywood Woodwork, a high-end commercial architectural woodworking firm in Hollywood, Fla. It introduces the audience to potential careers in a modern woodworking facility using advanced machinery in a safe and clean environment.
Those interviewed in the video discuss skills needed for wood industry careers, education and training opportunities, and various career pathways available.
Sebastien DesMarais, president of Hollywood Woodwork and current AWI Board president, is prominently featured in the video. Others included are Brian Joyce, vice president of sales, Blum Inc. and AWFS executive board member; Doug Hague, AWI executive vice president; Scott Nelson, WCA president; and Jennifer Glender, senior project Manager, Hollywood Woodwork.
"We are so excited to partner with In Depth on this video project," said AWFS Executive Vice President Angelo Gangone. "This is a fantastic way to reach a new audience through In Depth's distribution channels. By collaborating with AWI and WCA, we could access the fantastic manufacturing facility at Hollywood Woodwork, add more voices to the story, and ensure that our industry's skill standards are included in the conversation."
"This video project was a lot of fun," said Hague. "Video is an ideal way to reach a universal audience, including young people and those who influence their career-making decisions like parents, educators, and school counselors. We feel this video will make a positive impact on shifting the perception of wood industry careers. We are extremely grateful to Hollywood Woodwork for opening their doors to serve as an example of today's wood products manufacturing facility."
"This was a unique opportunity, and it was important that WCA could participate in it," Nelson said. "We are very satisfied with the end-product and hope this can be an asset that our industry can continue to use to introduce wood manufacturing to our future workforce and the general public."
https://woodworkcareer.org/wp-content/uploads/2021/07/youwood-video-thumbnail.jpg
155
275
Richard Christianson
https://woodworkcareer.org/wp-content/uploads/2019/01/WCA-Logo-v8-c-edit.png
Richard Christianson
2021-06-25 11:43:39
2021-07-15 11:55:33
WCA, AWFS and AWI produce video promoting woodworking careers